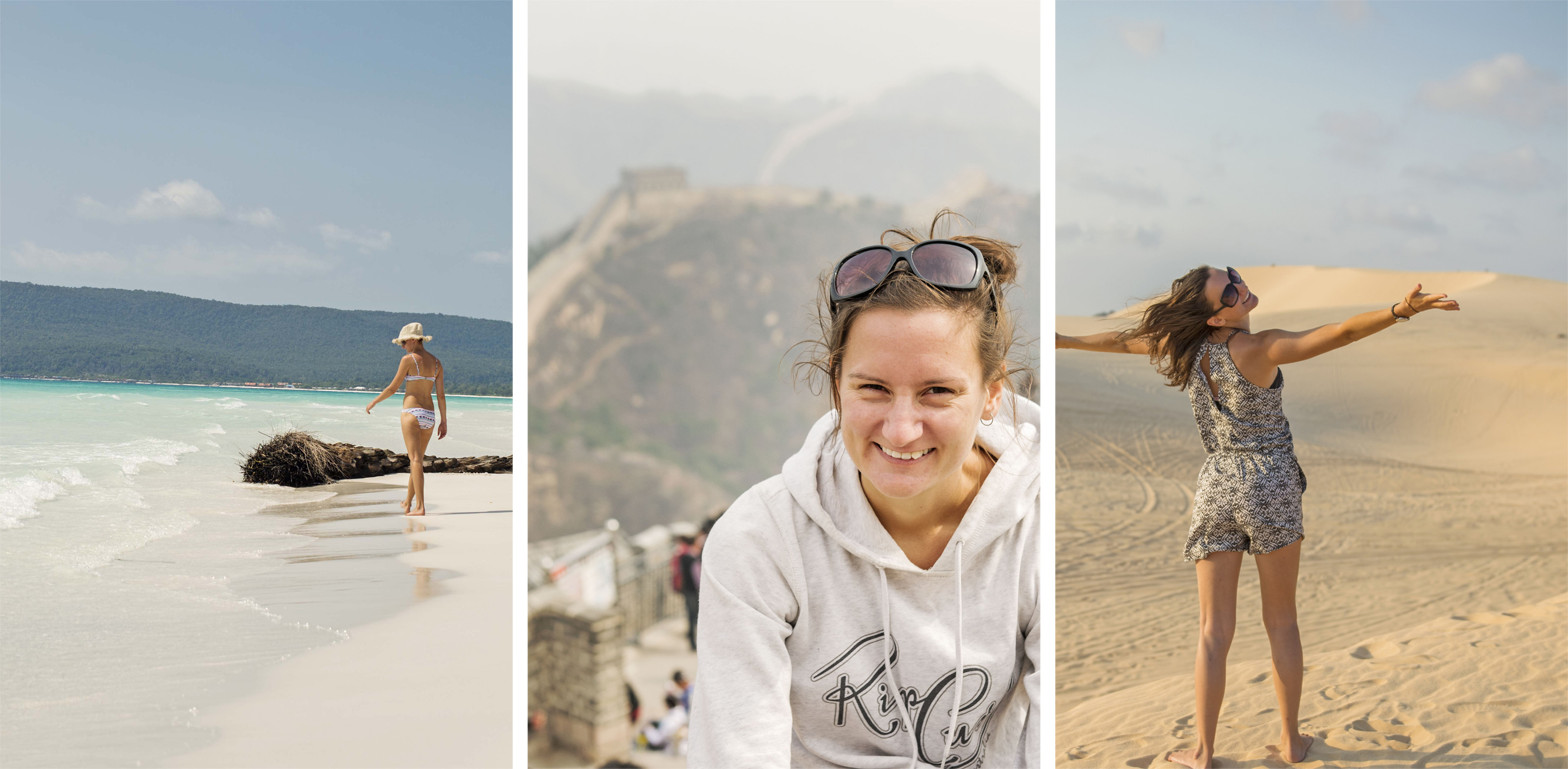 On the 3rd of February Marlon and I started our trip around the world. We started in South East Asia, travelling from Thailand through to Cambodia and Vietnam, then caught a flight into China. Were now beginning our travels through Central and South America, having Mexico and Guatemala under our belts.
We've been travelling for 114 days, this is the longest I've been on the road before. This would surprise some as people think I travel a lot, and I do, I love to travel. But it's normally over Australian winter time for a 2-3 months duration. We have passed the half way mark now and there was a period at around 3 months in I felt very home sick and nearly called it quits. Of course being sick at the time didn't help my mentality either. Now having had some time staying in one place for longer periods, having brand new experiences in completely new countries and catching up on editing pics for my project and personal use, it's reminded me of the beauty we've seen and the amazing people who have taken part in the project to interview them for a snippet of how they think and see the world.
Looking back so far we quickly got out of the bustling Bangkok to head for the islands of Ko Samui and Phi Phi. We crossed the Thai boarder to Cambodia on foot and tried to beat most of the scams that go on there. We visited Koh Rong Island were I was gored by a water buffalo in 2012 and paid a visit to my Dr who did such a wonderful job of looking after me. We traveled up the coast of Vietnam and road scooters when ever we could. We saw the 3rd largest cave in the world in Phong Nha and had a night mare of an experience sailing Halong Bay. We flew out of Hanoi and into Shanghai were we felt like we were kids in a whole new world. Looking up at tall buildings, visiting the Aquarium, riding rollercosters at Happy Vally and seeing awesome circus shows (no animals!!)! We took the bullet train at 304km per hour to Beijing and walked the Great Wall of China. On our flight over to Mexico, we had a 5 day layover in Vancouver where I feel in love with the beautiful city (and can't wait to go explore Canada one day). We've eaten yummy tacos, nachos and way too many avocados in Mexico. Swam in the beautiful Caribbean waters and soaked up the sunshine. Swam in waterfalls and lakes in Guatemala all along the way meeting lovely people, making new amigos and being privileged to photograph and interview them for this project.
It all sounds wonderful… and it is… but traveling has it's downs too. We've both been sick, me more than Marlon. Bus rides can be long, the scammers can be rude, horrible people to deal with. Being on a budget means theres lots you can't do too. Sometimes it means doing nothing for days, sometimes even a week to catch up on a splurge the week before. Lugging your heavy bags around, looking for accommodation in the heat and keeping a very close eye on my camera bag always! Theres days you wonder what your even doing this for, bored, lost and missing the comforts of home all while trying not to tear your partners head off!
This is all just the journey and part of travel/backpacking. It's a roller coster of emotions. But then you find a beautiful beach, a kind person, a humble smile in a country you don't even speak the language and you find bliss, peace and gratefulness. You end up finding comfort in the uncomfortable. You realise how different each day is, there is an adventure in each new day… something that we don't seem to find in the comforts of our own home. This is exciting, mentally stimulating and it feeds your soul. It's travelling and learning the world.
So were past half way in our trip now and we have plans to make it overland from Guatemala to Chile in 3 months. We have a lot of ground to cover and we probably have to pick up the pace a little bit. We'll see how we go…
For now, I'm proud of what I've done so far, I'm proud of what we have achieved as a couple and I'm thrilled at how my photography project is turning out.
Tamika
xx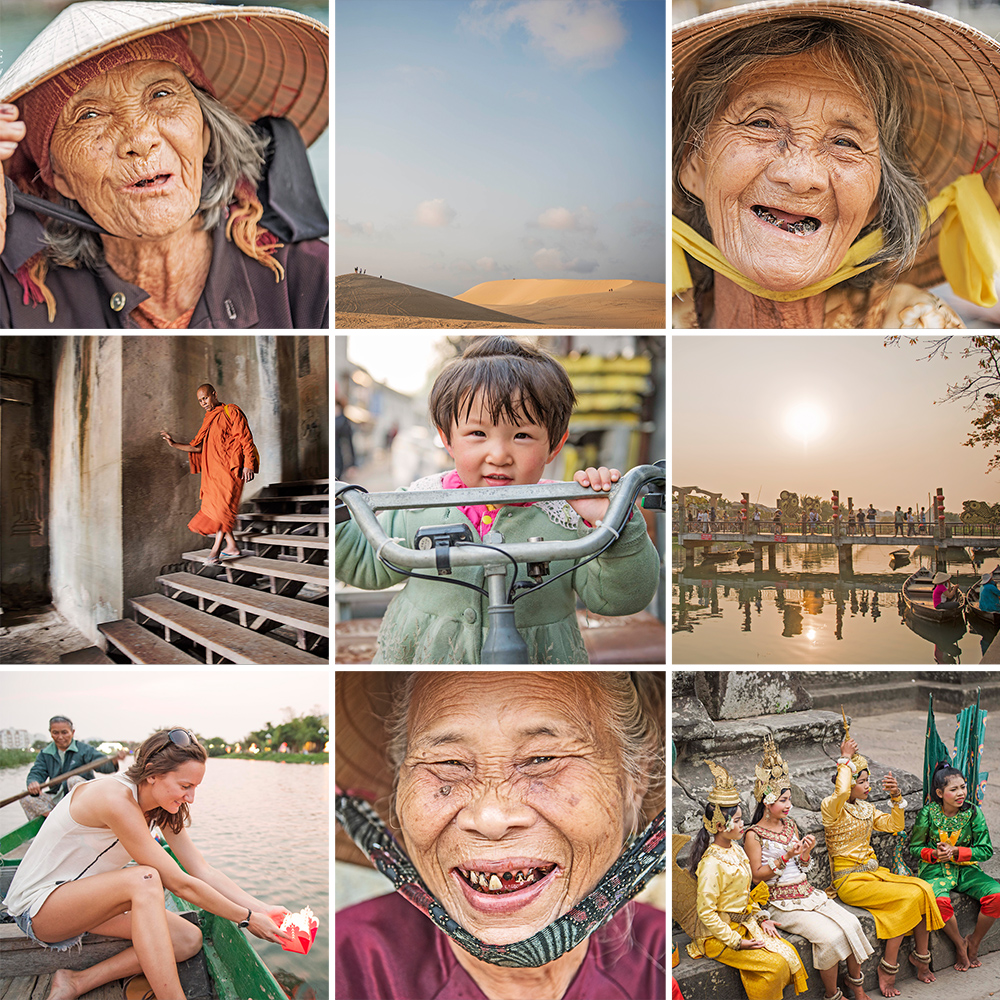 Leave your comment
You must be logged in to post a comment.